The Stylish Authors Edition
because I need a break from serious shit, okay?!
Between Kobe and the election build-up (I just had a Bernie essay go viral!) and various lit world dramas like this and this, I have become a bit burned out on FEELINGS.
So I decided to make this a more silly post. Actually a few weeks ago someone tweeted about how authors were not fashionable and don't get styled enough etc etc etc and I was like, what, we actually have always been pretty stylish!
We still are, I swear!
Anyway, ages ago I was recognized for my personal style and while these days I like to live in Champion hoodies and Teva sneakers, I still kinda count myself as stylish.
But then I thought what if I made my own definitive Most Stylish list? I was a fashion editor and writer many lives ago and I feel like this could be fun. I aimed for 10 and ended up with 40 and I am already haunted by who I have forgotten.
But here goes in no particular order:
Laura van den Berg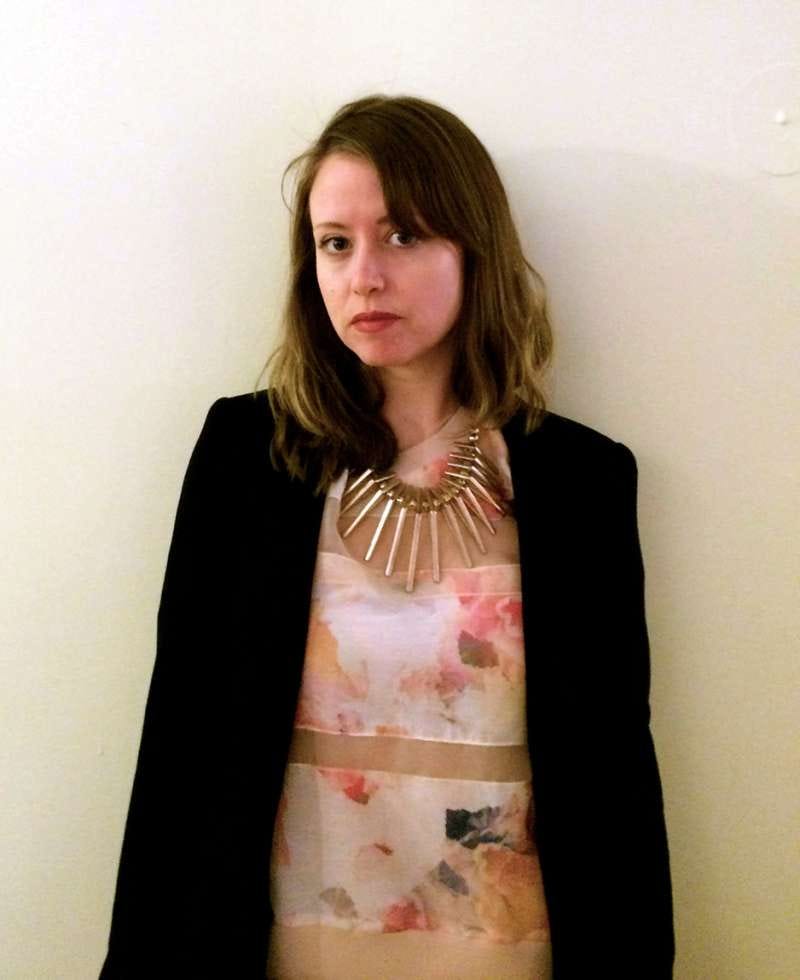 Okay, Laura is a good friend of mine and a brilliant writer but ever since I have known her she has been remarkably stylish. She is from Florida and spends her time boxing when she is not writing or teaching, but wow can she rock a wild colorblock dress and statement jewelry.
Alex Dimitrov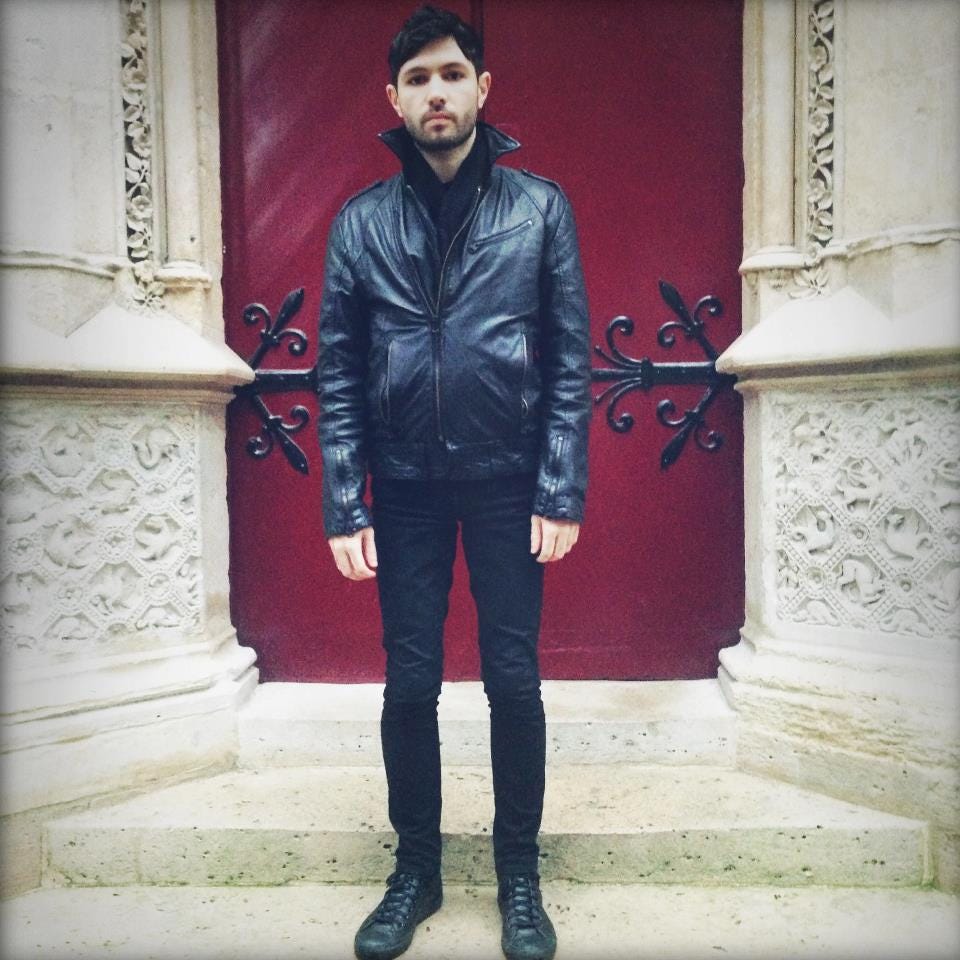 I will stop mentioning people who are my friends, but here is another and let me just tell you no one wears a leather jacket like this guy. He is downtown poetry incarnate.
Danez Smith
I am obsessed with their poetry and recently obsessed with their Instagram. Part of it is Danez is just ridiculously good-looking and everything they where just looks money on them. It would be a dream to go shopping with Danez.
Tanaïs
Tanaïs is the queen of perfume and prose and my goodness is her personal style tops. It is wholly singular, something very of this world and otherworldly at once. It nods at her cultural roots while also being very New York. Dreamy to the max.
Carmen Maria Machado
The queen of high-lit art horror happens to be the most exquisitely dressed human. It was so hard to pick a single outfit to highlight but I just love this look. Carmen always looks like her prose feels: utter uncanny grandeur.
Zadie Smith
This feels almost stupid to include because duh. She basically invented the stylish writer. I've only seen her in person a few times and she just glows. I love that she wears bold surprising colors and prints especially in the very grey and black New York author scenescape.
Ocean Vuong
I have never seen Ocean in person but I just love his Instagram and his outfits are just so chic. He is like the cozy New-England-boyfriend-Berlin-philosopy-lecturer of everyone's dreams.
Jamaica Kincaid
I wanted to put a current photo but I could not resist putting this old classic just to remind you Queen Jamaica was always the original. No one knows style like her and she still serves some amazing avant-garde looks.
Anne Carson
Once upon a time, Anne had an office across from me and I nearly died every day I saw her. Well, she dresses amazingly always. She is like a literary Annie Hall or something. No one wears black dress shirts and tailored pants like she does.
Tahereh Mafi
I had never heard of Tahereh until I saw my agent repped her too. Wow, this Iranian sister of mine can not only really write but she can really dress! Chainmail, headwrap hijabs, leather, the works. Her looks are just so on-another-level.
Mira Gonzalez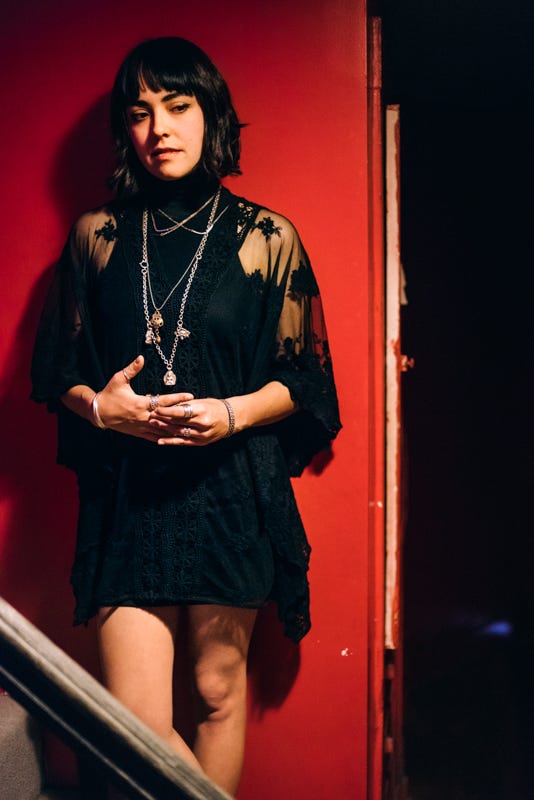 Mira is a gem—the original princess of alt lit and just looks like the ultimate Los Angeles cool girl, part beach-goth and part suburban-bard. I deeply relate to her style.
Karl Ove Knausgaard
LOL. Okay, I hate this writer's works but he is hot and like Alex can really rock leather jackets. If I were a menswear brand I would send him a lot of clothes.
Leanne Shapton
Never seen her in person but she is like Anthropologie mixed with some Parisian boutique mixed with some Japanese vintage tailor—I don't know, she just looks awesome in every photo. She is what arts-and-crafts cool-mom Brooklyn wishes they could look like.
Mitchell Jackson
Mitchell is a NYC literary nightlife fixture and never doesn't look amazing. He just wears the shit out of every look. No words, truly.
Safiya Sinclair
Pretty much the most beautiful human alive and Mitchell is luck enough to be her s.o. I can't get over her stunning dresses and perfect makeup. She is an incredible poet but truly looks like a pop celebrity.
Angela Flournoy
The word "chic" was invented for Angela who is like a modern-day Audrey Hepburn or something. Every time I stand next to her I feel like the nastiest slob. She always has this very minimalist chic put-together crisp vibe I forever stan.
Justin Torres
He wears everything well. Very cosmopolitan smart-boy cool. Green suspenders, what more can be said.
Chen Chen
A true original. The first time I met him he was wearing a floral baseball cap and overalls with one of the shoulder straps hanging like we used to wear back in the day. Prints abound and bold colors are everywhere, winky but magical always.
Maria Dahvana Headley
Wow, this woman has some looks. Give it a google. She is like a punk goth swan goddess from a remote island off the coast of Ireland or something.
Fariha Róisín
If there was one person's looks here that I love one hundred percent, it's Fariha's. An incredible eclectic mix that nods at her many cultures and just somehow feels unified. I love her affinity for beautiful sea and gem tones. Her beauty is just WHEW.
Hilton Als
He is like a grand duke in the lit and media worlds and to me is really New York City personified. I love his photos of his very well-known friends and he himself has that classic known person aura.
Akwaeke Ezemi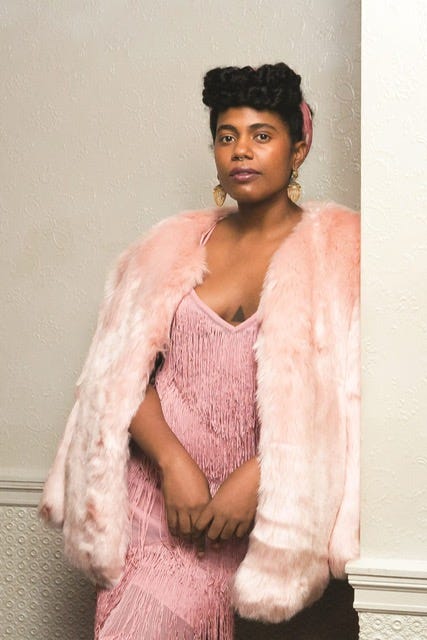 They are maybe the best dressed on this list. Truly ethereal and of every era and no era at once, they are like our Grace Jones. I love their Devon Rex cat too. Their fantasy world is so real.
Michael Chabon
I have never seen Michael not look dapper. He also has a celebrity vibe about him. But I love his Brooklyn-meet-Berkeley hip-dad essence.
Donna Tartt
This is obvious. The suits. The hair. Immaculate. The only writer who Tom Ford probably has bookmarked.
Chimamanda Adichie
The colors, the prints, the cuts. Chimamanda is a genius and fashion dream.
Mona Eltahawy
Mona manages to fuck the patriarchy in the most amazing sequin and glitter sparkles. One would think with her flame-red hair she would just wear black but it is the opposite. I love her intense shine.
Bich Minh "Beth" Nguyen
The most put-together human you will ever meet. Caroline Herrera should be sending her stuff nonstop. Just so elegant always.
Randa Jarrar
I love Randa's spirit and her style just matches perfectly. All vibrance and radiance and badass energy.
Molly Crabapple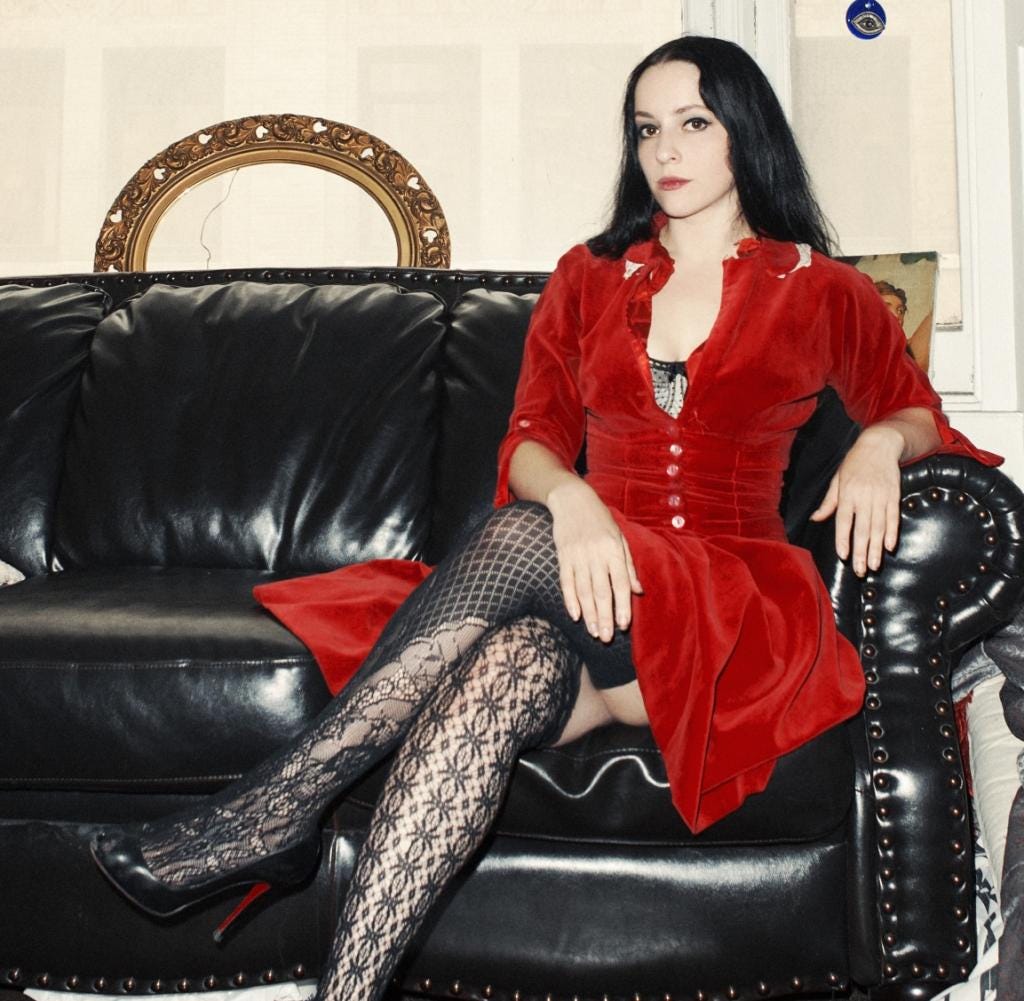 We love a goth activist/artist—Molly is so downtown to me in the best way. I feel like she must just live in velvet and eyeliner. She looks like she walked out of one of her own amazing paintings.
Morgan Parker
I love when she calls herself "the black Wes Anderson" and I get it. Morgan's style is just so fucking cool. She always looks tremendous.
Kate Durbin
I have never met Kate but wow, is she real? This woman is so otherworldly. I have spent so much time on her Instagram where she wears pastel wigs and Hello Kitty couture and she's basically our lit world Lady Gaga, I think?
Sally Wen Mao
Oh the fun I have had with this brilliant woman! Here she is as her alter ego Anime Wong. Sally just always looks flawless—a beauty all lithe and carefree in psychedelic florals and weird cartoonscapes, sighhhhhh
Claudia Rankine
The one time I really hung out with Claudia we talked about clothes a lot. I was admiring one of her bright scarves and she sat with me and showed me the places online she shopped. They were all very expensive Japanese designers who seemed like part-architect. Claudia's art world realness cannot be topped.
Marie-Helene Bertino
Mare-Helene's style is like if a Magnolia cupcake could be a human. I have never met someone who could rock a sundress and heels like this girl. She looks like she stepped out of one of her own whimsical fabulist creations. Smart, cute, cool.
Hari Kunzru
This man is like a Ralph Lauren ad. So stylish and urban and hip but also timeless.
Juliet Escoria
We love a girl who has a dark past and looks it. Juliet has a strong murder vibe plus some Lolita and I just love how she is like a Lana del Rey heroine come to life.
Paul Yoon
Laura van den Berg's husband of course is incredibly chic too. Preppy to the max. He makes wearing J.Crew look like the most revolutionary decision. He is notoriously shy and probably will hate this but hi Paul you know you look amazing bro.
Yrsa Daley-Ward
I have never met her and I am sure I would die if I did. She is part-model so that helps but WOW. Just wow.
Susan Choi
I don't know, I just want to look like her in a decade. I love the edgy silver bob and glowy skin and quirky Park Slope style. She is very capital-A Author.
Mattilda Bernstein Sycamore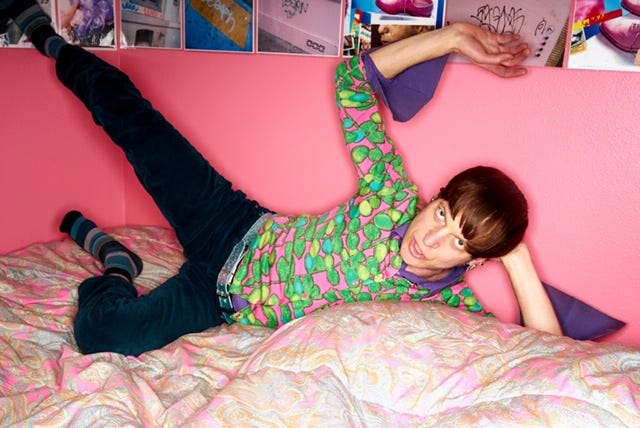 Oh my goodness, I have done a few readings with her and I was just speechless. Mattilda is like if you put the best of every American era in a blender and said turn it into queer magic and there you go! A top-caliber wow.
Okay there you go. Sorry to everyone I forgot! You all look great! And just to be extra-chaotic, here is my vote for number 41: ME. Admit it, not bad.